*DUE TO POPULARITY - ALL NEW DOGS MUST BE TRAINED AT OUR FACILITY BEFORE COMING BACK FOR ANY STANDARD BOARDING OR DAY CAMP.
Pup-Cation while you are on your Vacation!
If your dog trained with us then they are eligible to board at our facility! (Make reservations early, subject to space). If it has been over a year since we have seen you we will need some additional information.
If you are new to Enzo's and you did not train with us but want to board with us your dogs must be a Rock-Star!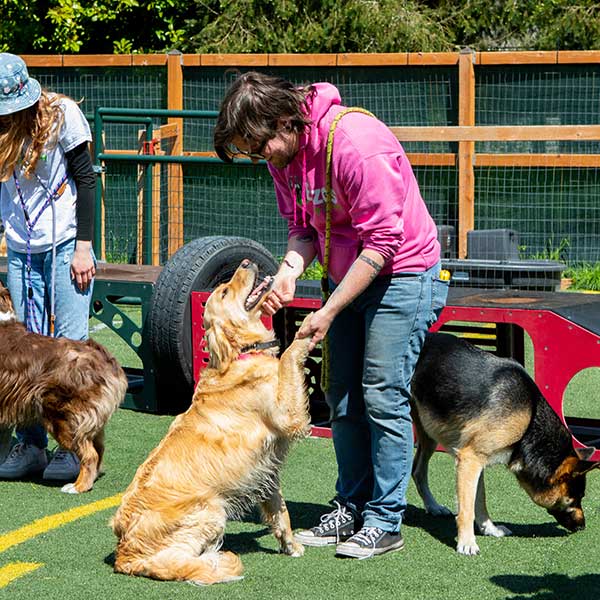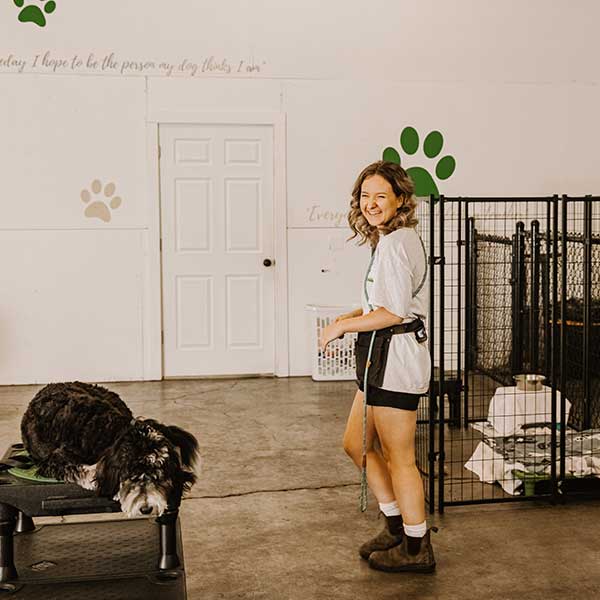 New dogs must be good with other dogs, good on a leash (if they will be going on pack-walks and hikes) and good with people. They must also be able to sleep at night and naps in a kennel, and not try to run away or jump fences. All our social yards are fenced but it's no fun to try to escape all the time. We only use kennels for sleeping and eating times, otherwise dogs are out in group socials, pack-walks or chilling/laying around. We require a temperament test prior to the stay and possibly a trial day of day-camp.
No matter how short or long your trip may be, we'll make sure your dog receives the best care possible with our short & long term boarding services. Day-camp and daily walks are included with boarding stays at Enzo's Acres. If you dog trained with us we maintain their training while with us, so you do not need to worry about losing any training while staying with us. Our facility is human monitored 24/7 and we are a 1-5 ratio in all our activities with dogs.
Standard Boarding: $60.00 per day to board per dog who can join our general population yards and pack-walks. This is strictly for dogs who do NOT have issues with dogs or people.
Holidays Boarding 2023 : $85 a day — Independence Holiday July 3-5, Labor Day Sept 2-4, Thanksgiving Nov 23-26, Christmas Dec 24-26, New Years: Dec 30 Jan 2, Spring Break 2024 March/April (TBD), Memorial Day Weekend May 27
Enhanced Boarding: $110 a day for the pup who needs some extra training and reinforcement while staying with us. This is for dogs who HAVE trained with us before. While here they will get extra one on one time, treadmill time, walks and we will focus on areas to advance their training expectations.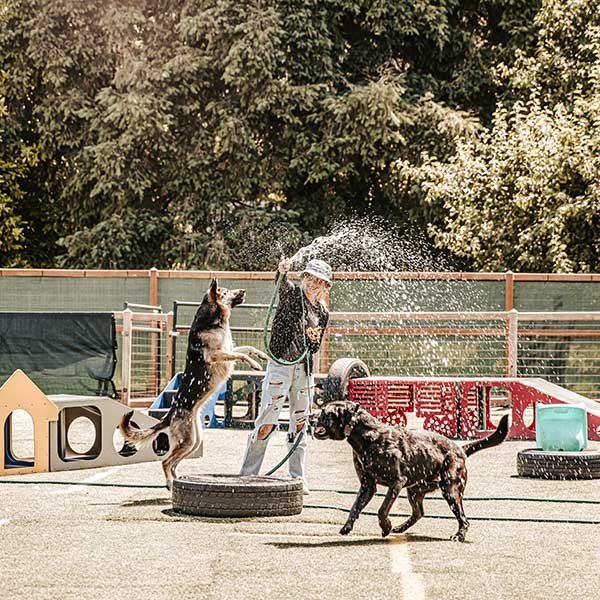 Please fill out and submit the Boarding Request form and we will contact you within 24 hours. Please check your email after you have submitted any requests with Enzo's. We make three attempts to contact all submissions. If no contact is made, we assume there is no more interest.